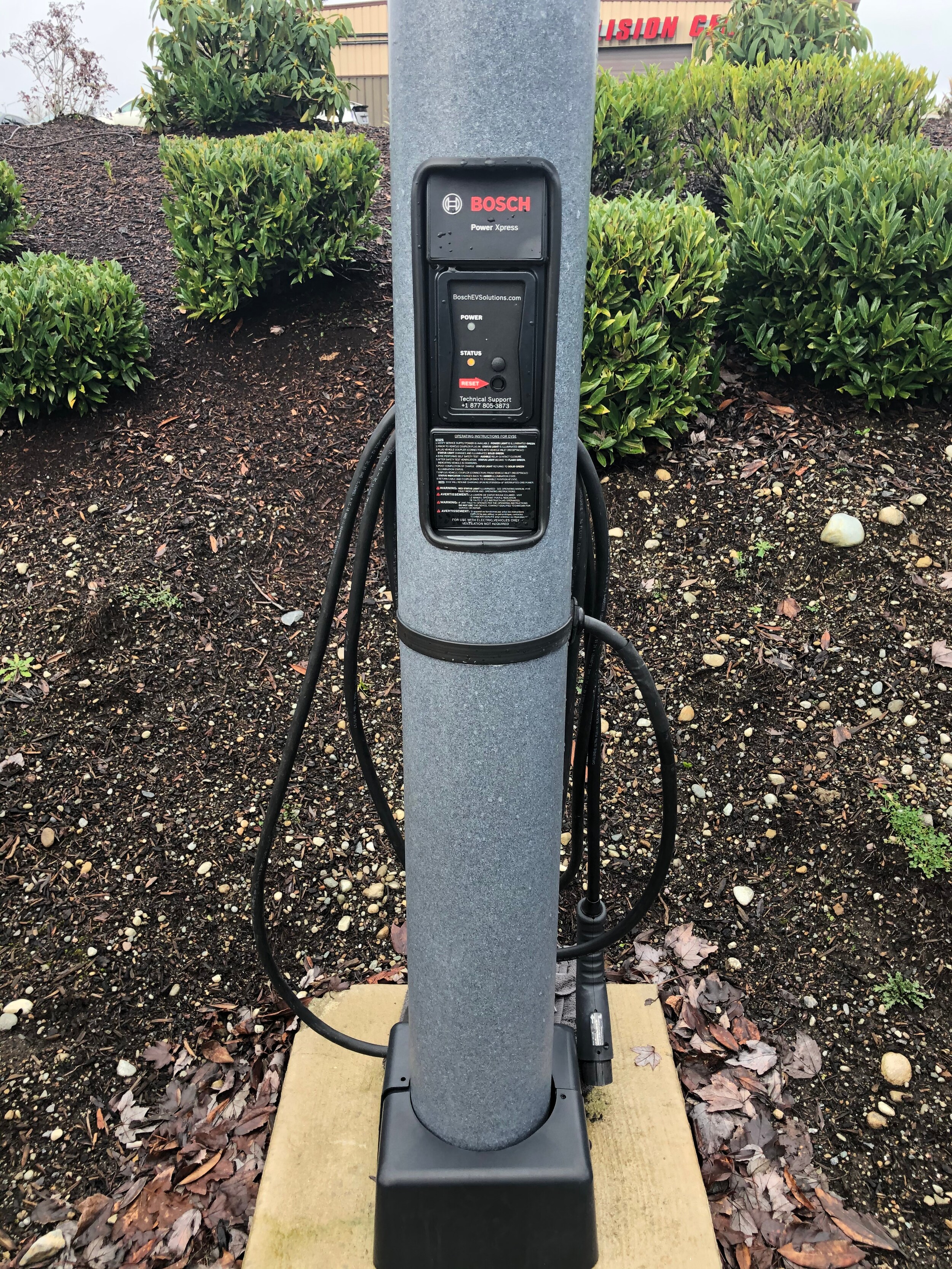 Bosch Pedestal Series 2 Electric Vehicle Charge Station
Thermal sensing vehicle connector
ETL and cETL Listed
Tested most efficient by Idaho National Labs
Quickly Charge Your Car in the Olympia Auto Mall
At Volkswagen of Olympia, we understand that our amazing community is filled with diverse people, and we think it's something that makes Olympia special. While diversity is great in our community, diversity in charging stations can become confusing. Here is what you need to know about the big differences in charging stations.
Not All EV Charging Stations Are Created Equal
If you care about how quickly your car charges, it is essential to understand some of the differences between a level one and level two charging station. There are essentially two factors that dictate how quickly your vehicle charges ⁠- your charger's output rate and your EV's acceptance rate. All level 2 chargers will be faster than level 1 models, but some are quicker than others.
Level Up With Level 2 Chargers
Level 2 charging

 refers to the voltage that the electric vehicle charger uses (240 volts). Level 2 chargers come in a variety of amperages typically ranging from 16 amps to 40 amps. The two most common Level 2 chargers are 16 and 30 amps, which also may be referred to as 3.3 kW and 7.2 kW respectively.
Our Charging Station is a Bosch EV Level 2
We want you to charge your vehicle as quickly as possible so you can get on with your busy life. That's why we installed the Bosch EV Level 2 Fast Charging Station outside for our customers in the front parking lot. We also have a Bosch Power Max charging unit installed in our shop so your vehicle will come out with more charge than it came in with. 
Hours
Monday

8:30am - 7:00pm

Tuesday

8:30am - 7:00pm

Wednesday

8:30am - 7:00pm

Thursday

8:30am - 7:00pm

Friday

8:30am - 7:00pm

Saturday

8:30am - 7:00pm

Sunday

10:00AM - 6:00PM