Common Brake Services And Maintenance
Brake Fluid Exchange: brake fluid is a key component of your car's braking system and is necessary for your brakes to apply the pressure needed to stop your car. Over time, brake fluid breaks down (often due to absorbing oxygen) and needs to be flushed and replaced.
Brake Pad Replacement: the pressure and friction caused by regular driving wear the brake pads down over time. Brake pads require replacing every 35,000 to 60,000 miles depending on vehicle operation and driving habits. 
Brake Rotor Resurfacing or Replacement: your car's rotors work in combination with other parts of the braking system to bring your car to a stop. Over time the friction high-speed stops can cause wears the rotors down. The rotors often can be smoothed out removing imperfections however, in some cases a full replacement may be required.
What Happens If You Do Not Perform Regular Brake Maintenance
Brake maintenance and repair issues should not be ignored. Without regular upkeep, driving not only become more stressful but also potentially dangerous. Common issues include: 
Brake Fluid Exchange: as brake fluid brakes down the other parts of your braking system become damaged. Other issues include decreased stopping power and the pedal feeling soft when you press on it. 
Brake Pad Replacement: as brake pads wear down stopping your car becomes far more difficult. Signs of bad brake pads include squeaky brakes, vibration, reduced response time, and a spongy feeling when trying to stop.
Brake Rotor Resurfacing / Replacement: without regular resurfacing (ore replacement when needed) brake rotors can cause a variety of issues. These can include road-noise, vibrations when driving or stopping, and most dangerous of all increased stopping distances.
Volkswagen of Olympia Service Center
When considering brake service providers you have no shortage of companies looking for your business. However, when you get brake work done you want it done right the first time and by experts. Volkswagen of Olympia offers residents of Olympia WA and the nearby cities of North Olympia, Lacey, and Tumwater quality service and amenities. Their Volkswagen certified technicians only use genuine Volkswagen parts and fluid assuring quality repair and maintenance. In addition to this Volkswagen of Olympia also offers comfortable waiting areas completely with complimentary cocoa and cider. Other amenities include snacks, Starbucks, TVs, and WiFi.
Schedule Service
Complimentary Amenities
WiFi
TV
Shuttle within Olympia, Lacey & Tumwater
Car Wash Voucher
Starbucks Coffee
Near Mall, Theatre & Dining
Coffee Bar with Cocoa, Cider & Snacks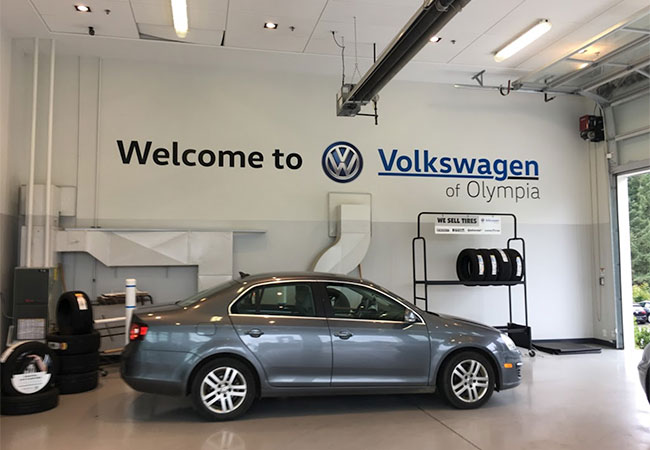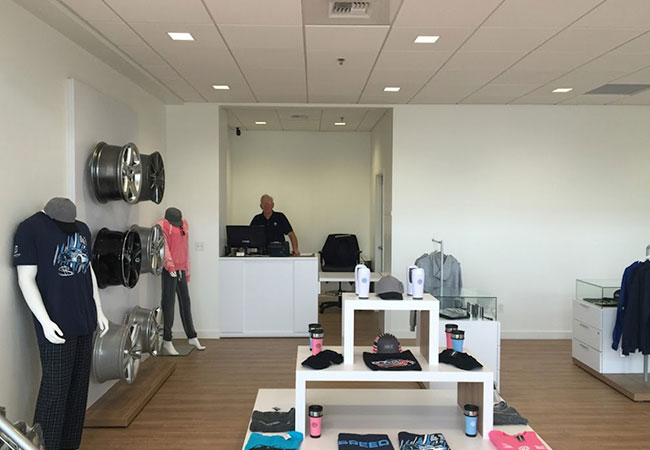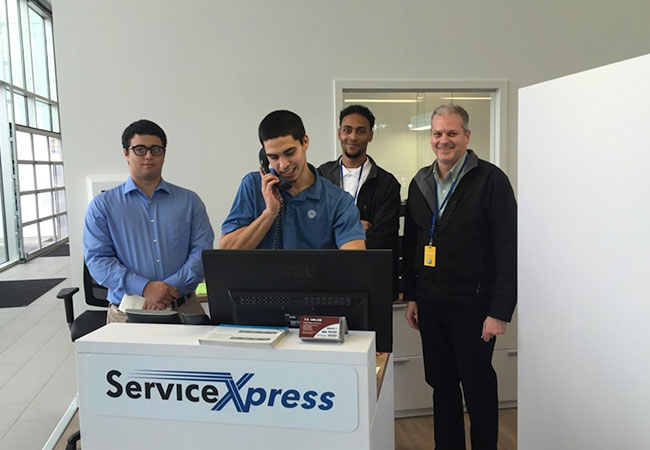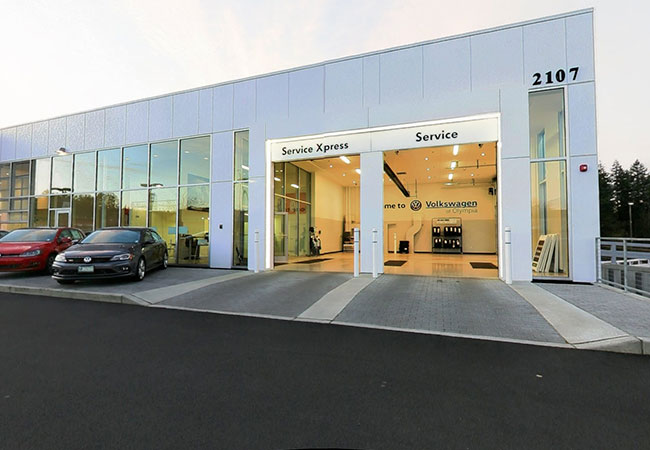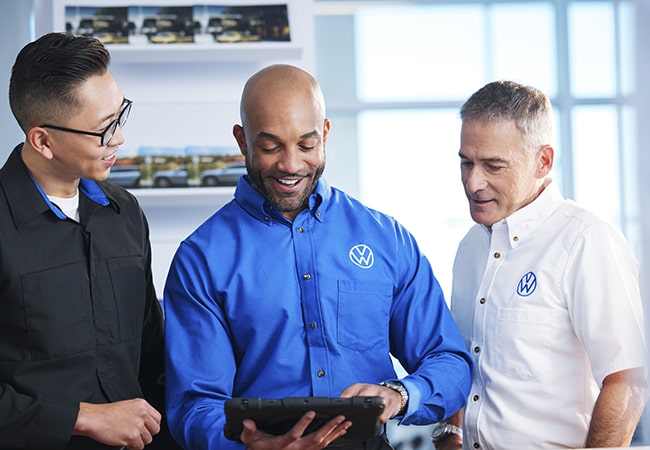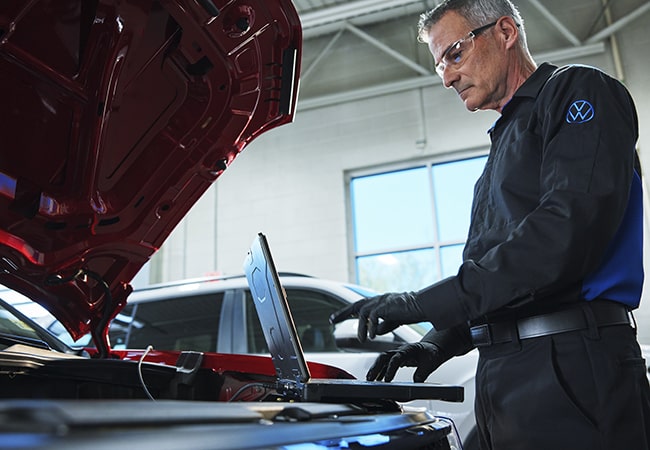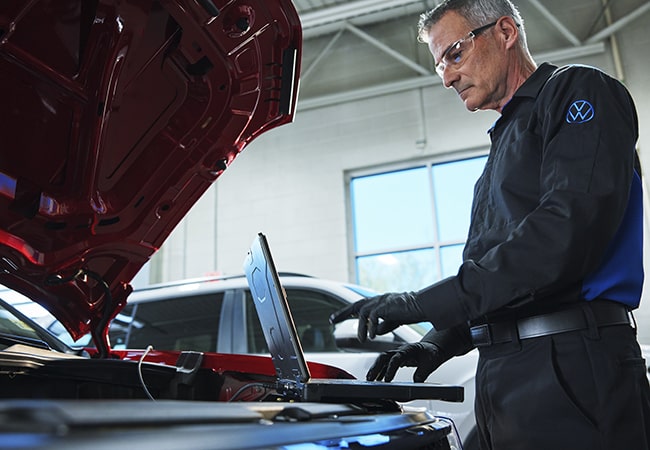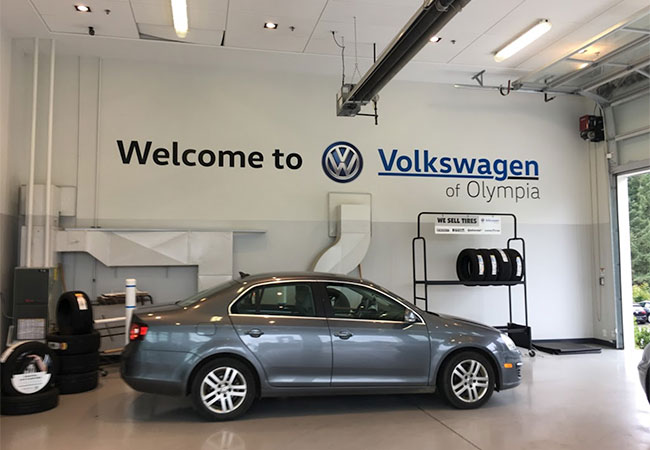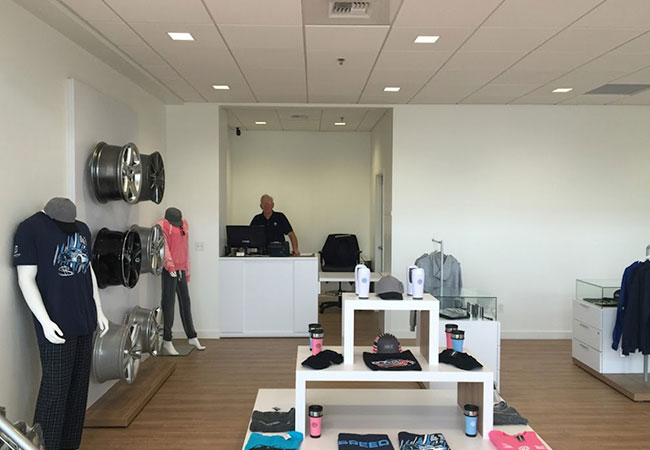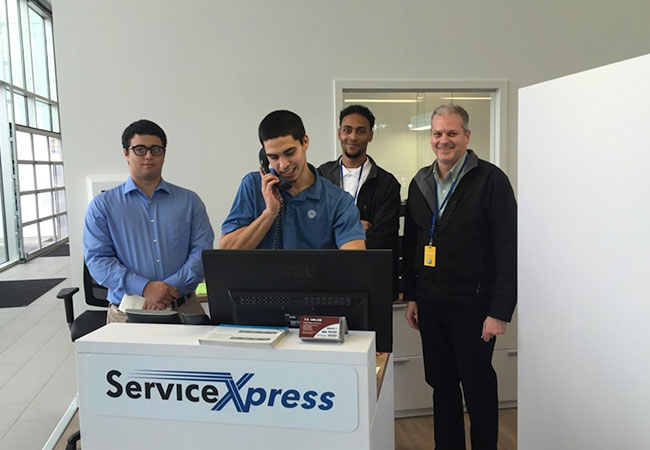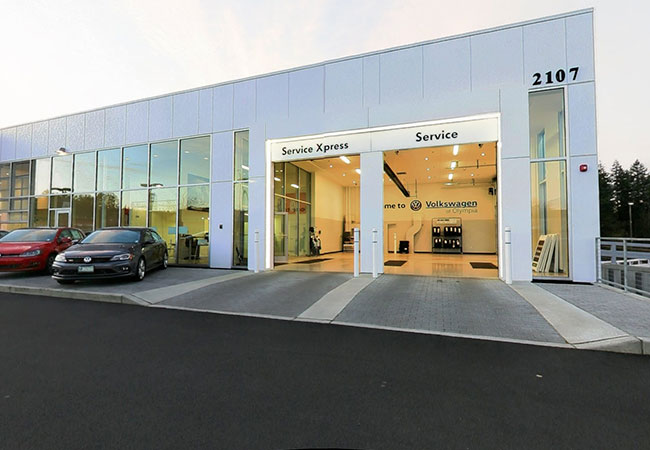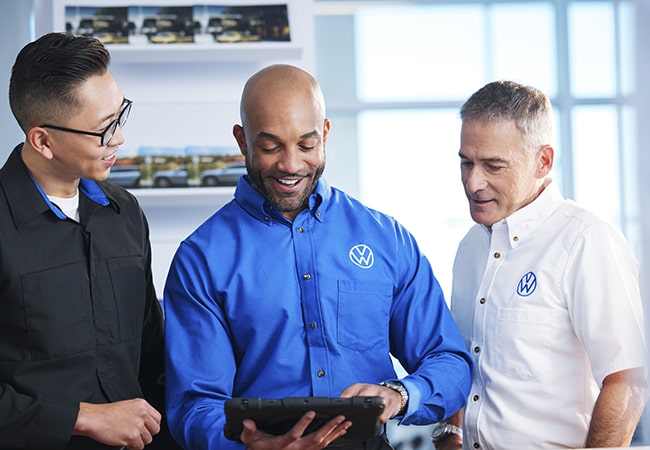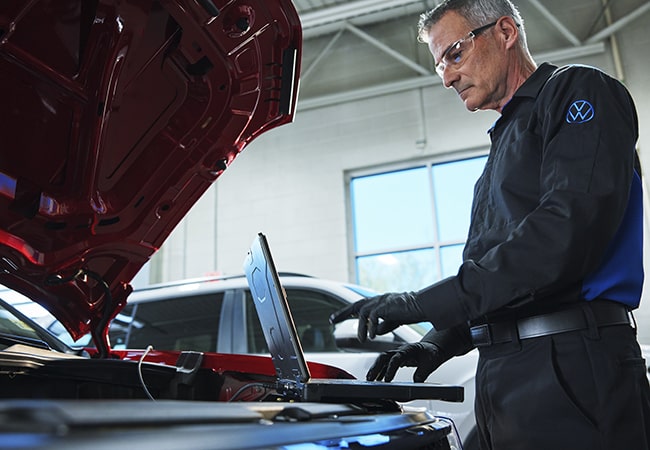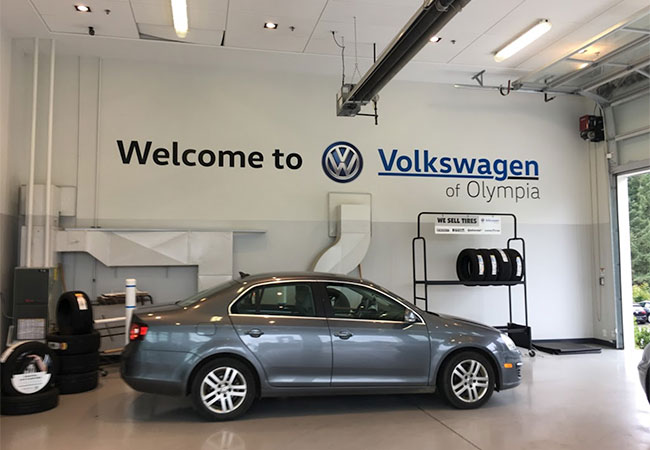 Volkswagen of Olympia

2107 Cooper Point Road SW
Olympia, WA 98502